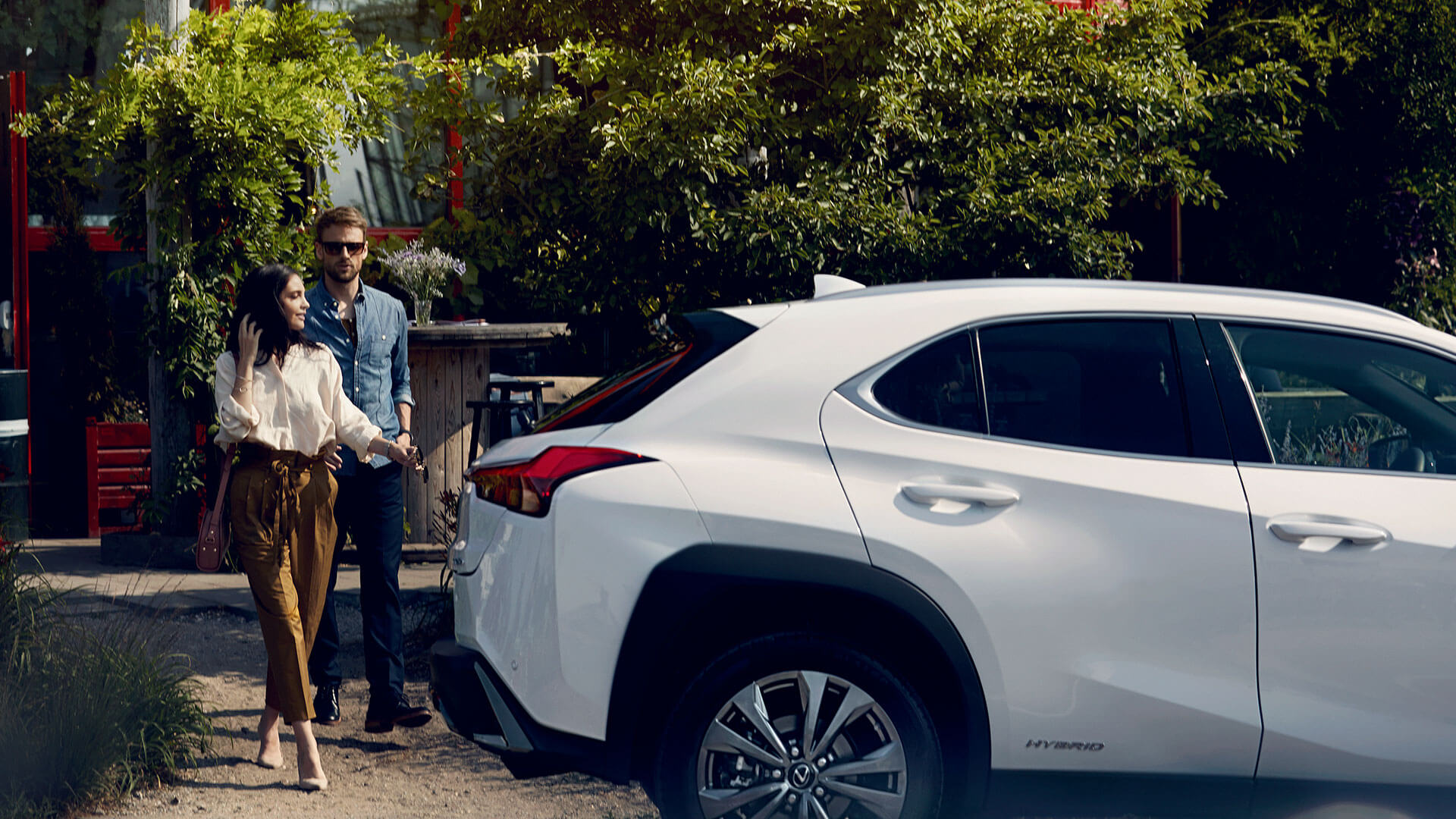 LEXUS SELECT
APPROVED
PRE-OWNED
The SELECT programme offers Lexus Approved Pre-owned used cars that meet a comprehensive manufacturer quality criteria. Lexus SELECT reflects and complements what our brand stands for – premium quality, superior luxury, the future of driving, hybrid technology, amazing customer service, and complete reassurance for customers.
150 MULTIPOINT LEXUS QUALITY AND SAFETY

Our SELECT cars have undergone an exhaustive 150-point quality and safety check. A specialist Lexus technician carefully inspects the car's overall condition – outside, inside and underneath.

30 DAY/ 1000 MILE EXCHANGE POLICY

Any vehicle purchased from a Lexus Centre with Lexus SELECT Approved Pre-Owned status may be exchanged for another vehicle at the same Centre.
Full details and terms and conditions can be found here.

APPROVED SERVICE HISTORY AND MILEAGE

All Lexus SELECT vehicles must have a service and mileage history that is approved by the Lexus Centre.

LEXUS RELAX

All Lexus SELECT used cars come with a standard 12 month Approved Used Lexus Warranty. Once this has expired, with Lexus Relax, every time you service your vehicle at a Lexus Centre, a 12 month warranty is included up to 10 years or 100,000 miles, whichever comes first. T&Cs apply. Find out more about Lexus Relax.

24/7 EU ROADSIDE ASSISTANCE

Every SELECT car is supplied with Lexus Roadside Assistance for one year. You can extend this service to include a nominated partner – providing they live at the same address.
Full details and terms and conditions can be found here.

TAILORED FINANCE AND INSURANCE OPTIONS

Your Lexus Centre will be happy to assist you in finding the most attractive finance scheme and/or insurance cover for your SELECT Approved Pre-Owned Lexus.
Find your nearest Lexus centre here.

HYBRID HEALTH CHECK

PEACE OF MIND

An annual Hybrid Health check is free of charge as part of any Lexus Service. If your service isn't due for a while, a standalone Hybrid Health check is available for just £59 for your peace of mind.

OPTIMUM PERFORMANCE

Our hybrid technicians will provide you with a written report detailing the system's health. If work is required to maintain its performance, we will talk you through the points that need attention.

FREE WARRANTY EXTENSION

With each Hybrid Health Check, you receive an extra 1 year or 10,000 mile (whichever comes sooner) hybrid battery warranty extension, until your vehicle is 15 years old.