OWNERS
LEXUS LINK APP
Connect to the future with the Lexus Link mobile app, giving you seamless access to a range of services that save time, money and stress.
STAY CONNECTED WITH LEXUS
Created to complement our unique 'Omotenashi' service experience, Lexus Link is easy and intuitive to use, this new app provides access to bespoke connected services, which are available on some of our cars.

Getting started is easy, sign up to My Lexus on the website, download the app and you are ready to go.

Check what models are compatible with connected services here
LEXUS LINK
SEND TO CAR
Enjoy a smooth start to your journey and easily plan your route before you leave or on the go. The Lexus Link app sends destinations directly to your Lexus navigation system.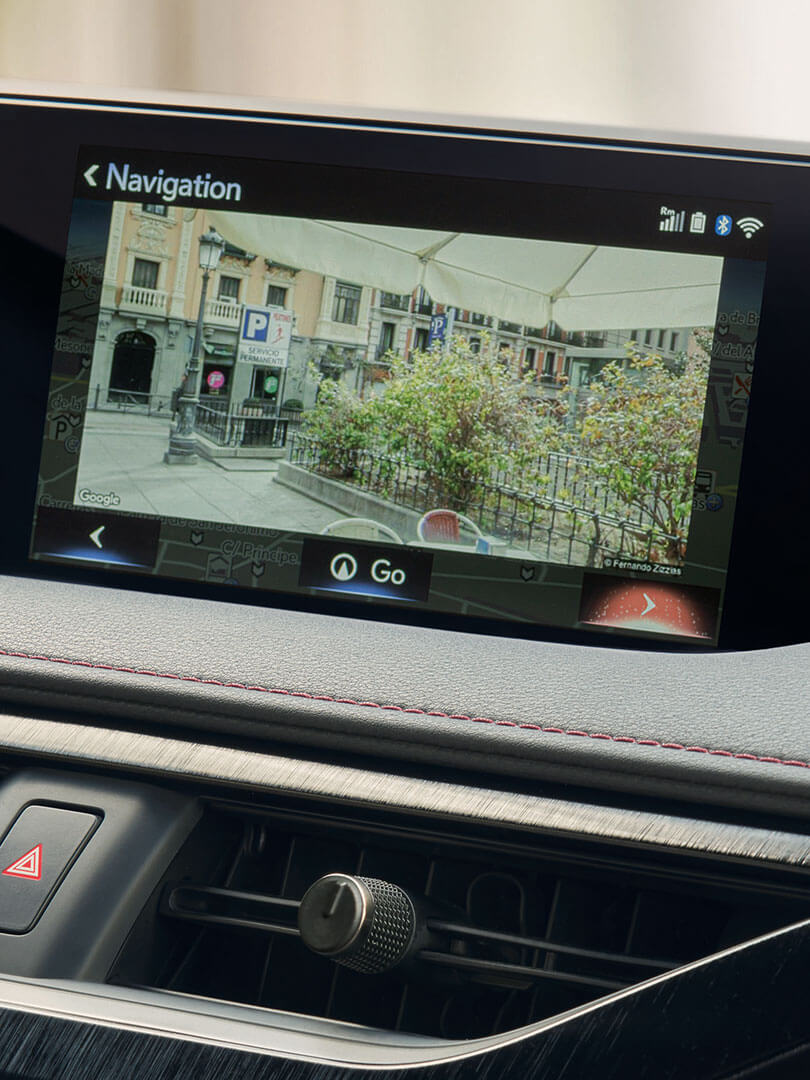 LEXUS LINK
LAST MILE GUIDANCE
Walking the last part of your journey? Transfer the details from your satnav system to your mobile app and make the entire trip seamless and simple.
LEXUS LINK
FIND MY CAR
Locate your Lexus in even the busiest of car parks. Lexus Link helps you find your vehicle and also share its location with those who need to know.
LEXUS LINK
DRIVING ANALYTICS
Take a closer look at your journey history. Lexus Link provides data that lets you study your driving performance and style with information including speed, acceleration, braking and mileage.
LEXUS LINK
ONLINE SERVICE BOOKING
Make maintenance easier. It only takes a few clicks of your Lexus Link app to book your next service, wherever you are based.
LEXUS LINK
ACTIVE SAFETY PLAN
Depending on crash severity, informs chosen emergency contacts via text message.
LEXUS LINK
BATTERY GUARD
Monitor the charge level of your car's 12V battery for more peace of mind.
LEXUS LINK
HYBRID COACHING
The Hybrid coaching feature will track data from your journeys to analyse lots of useful information such as time and distance in EV mode and Hybrid driving scores, this will then give you tips and advice based on action points from your trips to improve your economical driving style.
LEXUS LINK
SERVICE REMINDER
You will never miss a service again with maintenance reminders based on your vehicle's actual mileage. Be sure your car is always performing at its best.
LEXUS LINK
WI-FI
Connect up to 10 devices to your in-car Wi-Fi, and monitor your data consumption on the App.
UX 300e LEXUS LINK FEATURES
REMOTE CHARGING
Use Lexus Link on your mobile to remotely check the charge level and range of your UX 300e and decide whether the battery needs topping up. When recharging at home, it's also possible to see when your car will be fully charged from the comfort of your living room. You can even set a timer to ensure charging is completed before your chosen departure time.
REMOTE AIR CONDITIONING AND DEFROSTER
This feature lets you control the climate and defrost the windscreen of your UX 300e from the warmth of your home or office. Additionally, the air conditioning can be set for a planned departure time, ensuring maximum comfort when you reach your car.
ADVANCED URBAN CONNECTIVITY
Alongside EV-related tasks, LexusLink will also help you organise servicing of your UX 300e or use 'Share To Car' to plan a holiday or business trip and forward it to your car. And while 'Car to Door' guides you to your final destination on foot or with public transport once parked, 'Find my Car' helps you locate your UX 300e on your return. Finally, 'Driving Analytics' lets you track journeys and highlight business trips.
CHARGING STATION FINDER
Of vital importance to all EV owners, this feature helps you quickly locate charging stations all over Europe. Once you arrive at a charging station, you simply identify yourself using the app or RFID card or Lexus Link app before charging. For extra transparency, owners receive a monthly overview of charging sessions.
CONNECTED CAR FEATURES
You can see what models are available with Connected Car Features in the table below.
HOW CAN I START USING LEXUS LINK CONNECTED SERVICES
You can start using Lexus Link connected services once you have registered both your account and your vehicle. You can create your account on both the Lexus website or on the mobile app. Once you have set up your account speak to you local Lexus dealer and they will help you activate the connected services for your vehicle.
WHERE CAN I GET THE LEXUS LINK APP?
You can get the Lexus Link App from either Google Play or the Apple App store depending on your device.